To Feel the Earth, Moccasins in the Southwest
Oct 27, 2015
October 17, 2015 - September 4, 2016
This exhibit examines the art of moccasin-making among the Southwest Native Tribes. To Feel the Earth features the moccasins' cultural significance as both a necessity and an iconic symbol of heritage and tradition.
This exhibit was developed and is circulated by the School for Advanced Research and was made possible through the generous support of the Ann Ray Charitable Trust.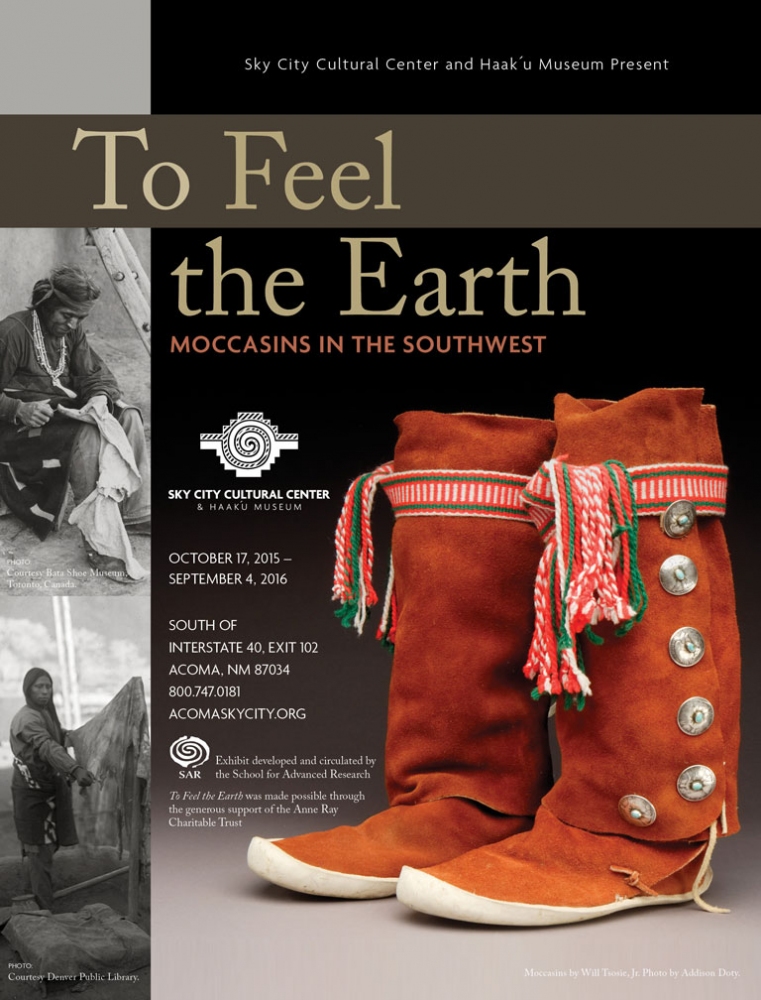 Select a Gallery
Click on an image to select a gallery.